Calendar integration and contextual events lists in Timelines 3.6
I'm excited to say that Timelines 3.6 is now finished and available in the App Store! This time the improvements are focused on two main areas: making it easier to input your events by integrating with calendars, and making it more convenient to edit your past tracked time directly from statistics or goal histories.
Calendar Integration
You can now easily have your calendar events automatically imported into Timelines. There's no need anymore to add your events both into your calendar and into Timelines separately. This has been a highly requested feature for a long time, and I'm so happy to finally make it available to all users.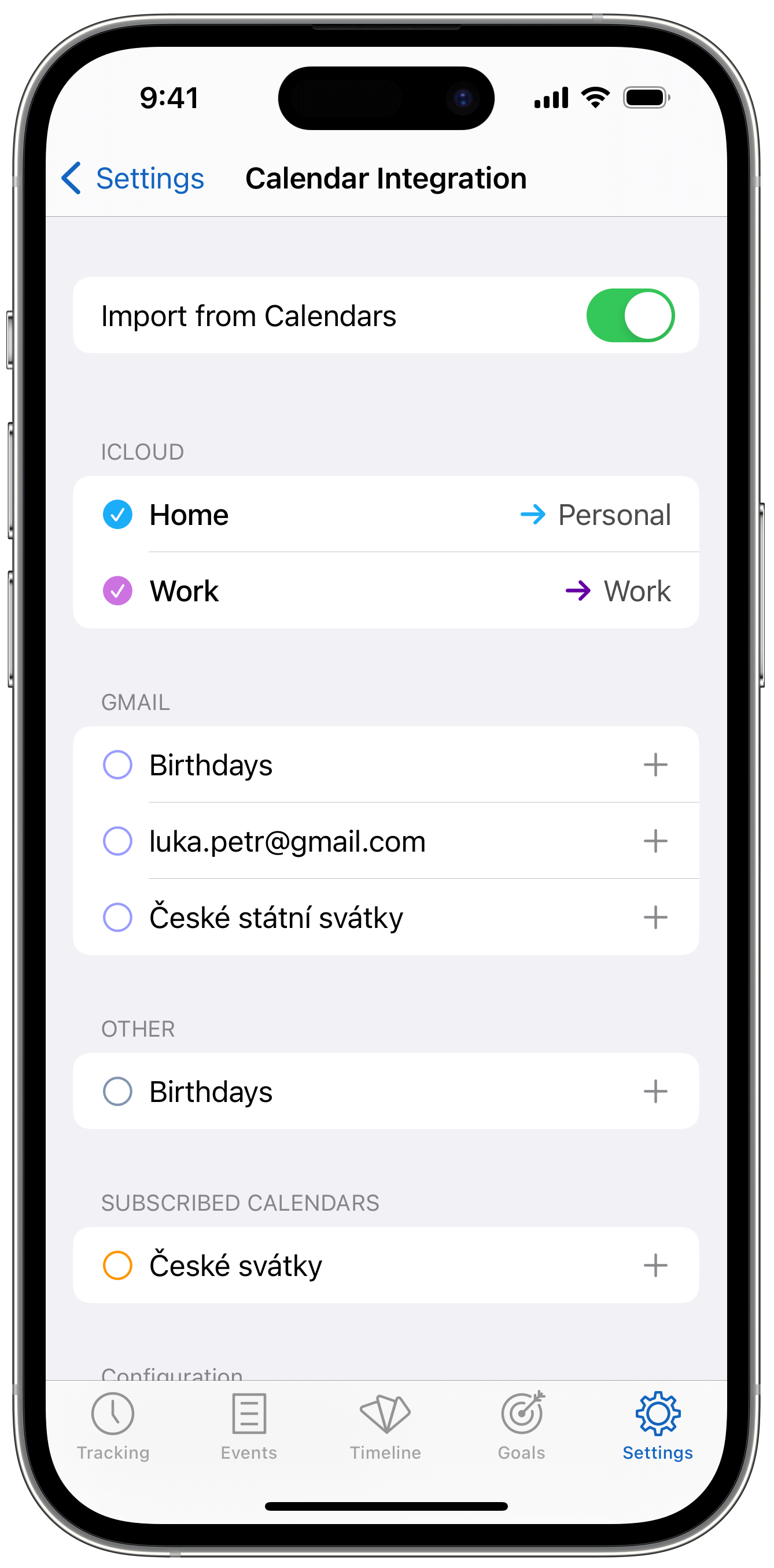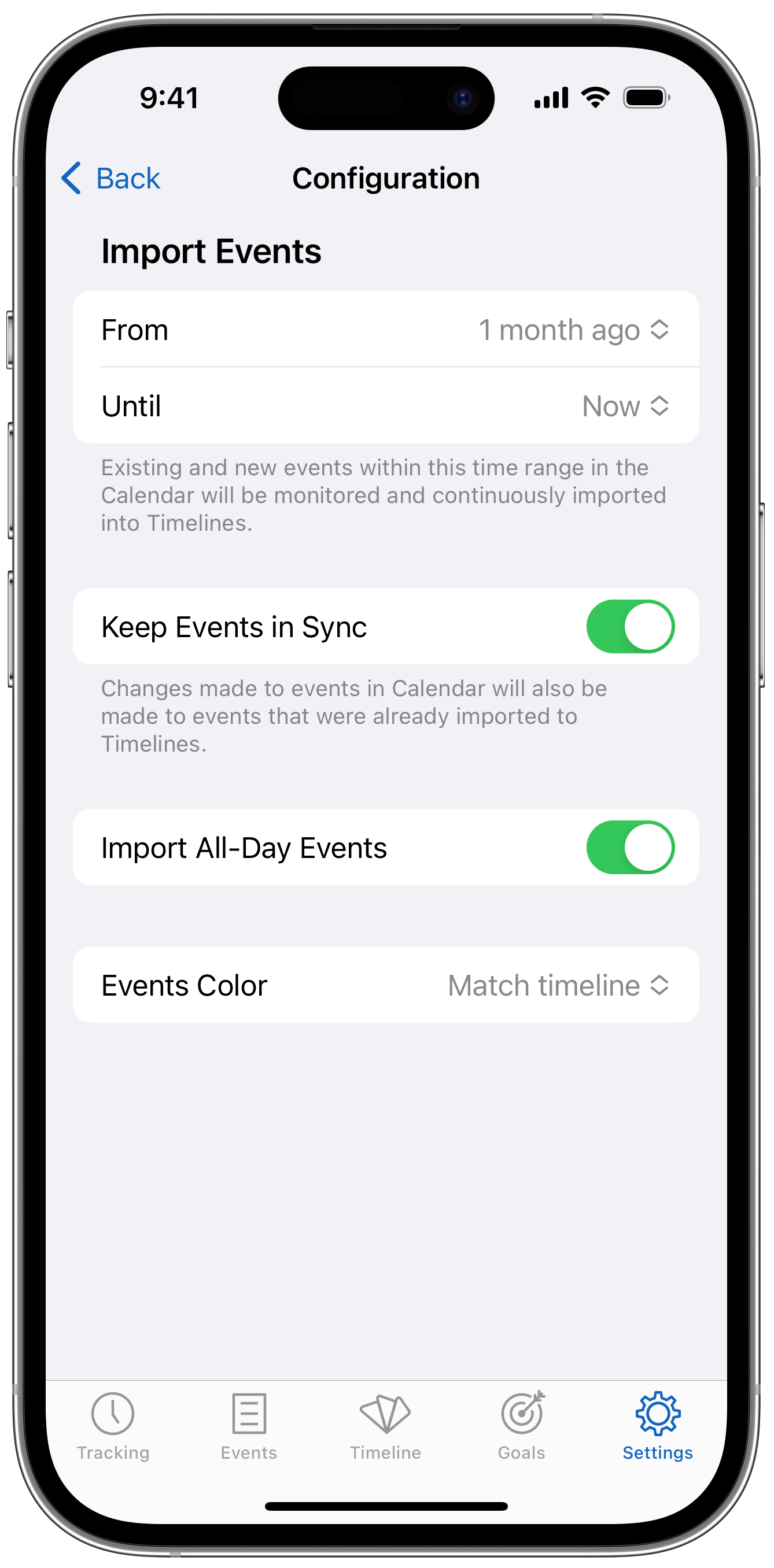 The way it works is that you can select mappings from a specific calendar to a specific category (timeline). You can also configure the time period that should be used when importing, and whether changes made to events in your calendar after they were already imported into Timelines should be also reflected in those imported events.
Contextual Events Lists
For quite some time, Timelines has featured an Events Log, a screen where users can view and edit their time blocks. However, it was challenging to identify which individual events contributed to your statistics and goal history. This update makes it much easier. You can now directly view and edit events within the context of their reports, enabling you to make adjustments right there and get a clearer understanding of your progress.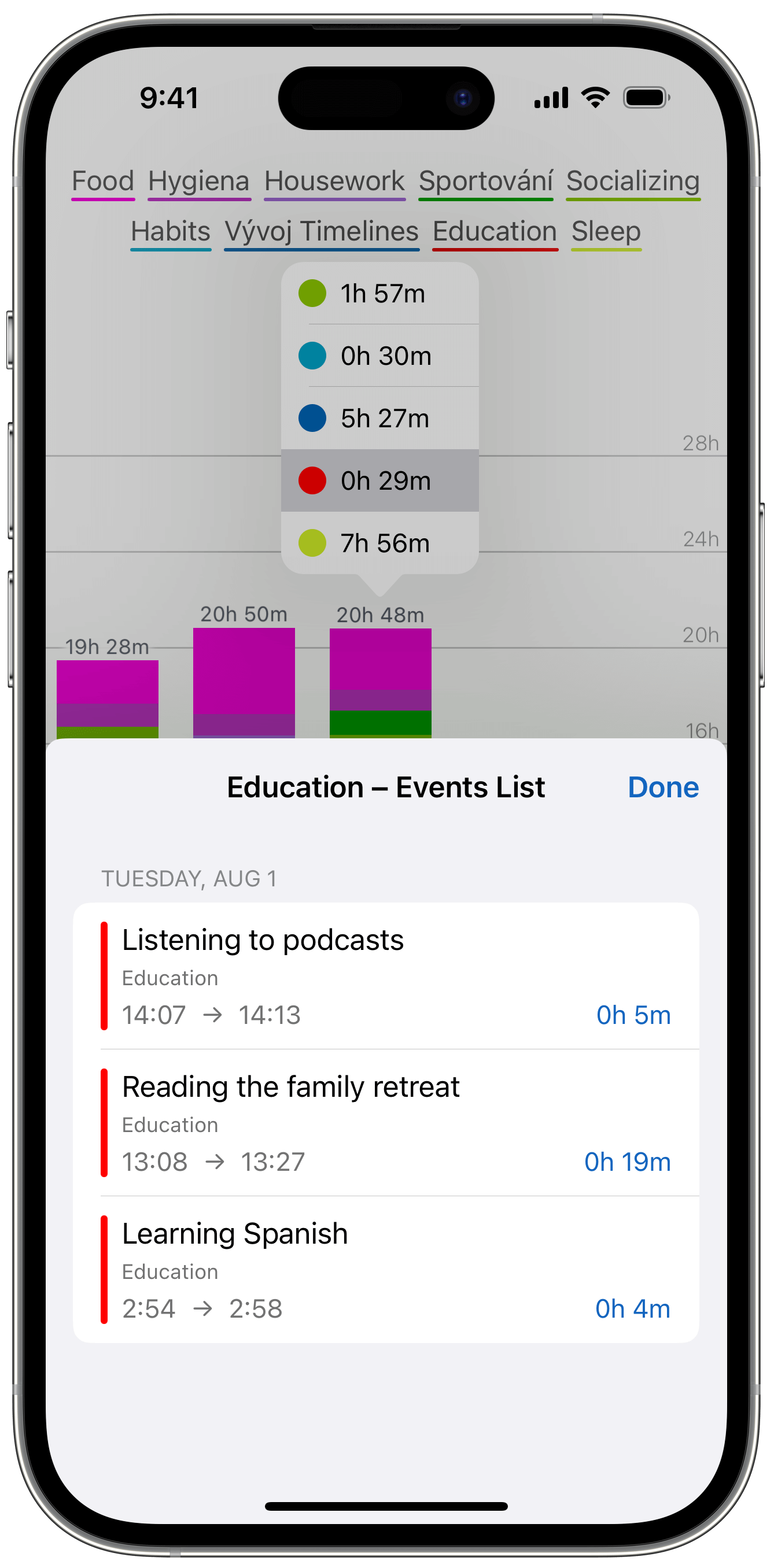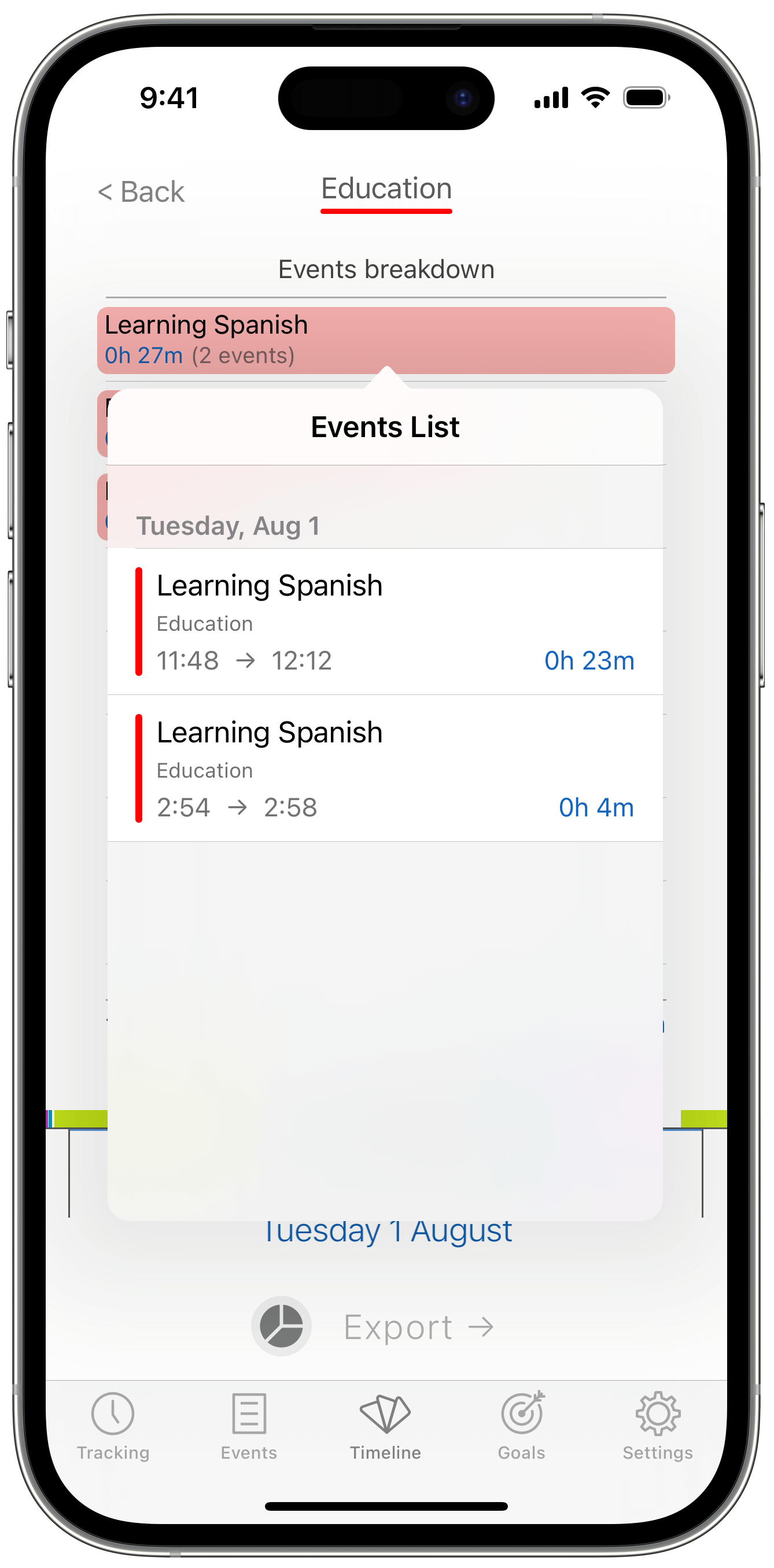 ---
I hope you will enjoy this update, and if you do, please consider writing a review on the App Store - it really helps! Thanks,
- Lukas