Timelines 1.2 brings archiving, simultaneous timers and more
I'm happy to announce that update 1.2 is now approved and available on the App Store! I've been working on it for several weeks, and there are some improvements that I'm sure many of you will appreciate. Again, I've taken the approach of leaning on feature requests from users when deciding what to prioritize.
Simultaneous timers
While the intended use of Timelines is for single tasking, in cases when you do need to track multiple events at once, it is really handy to be able to do so.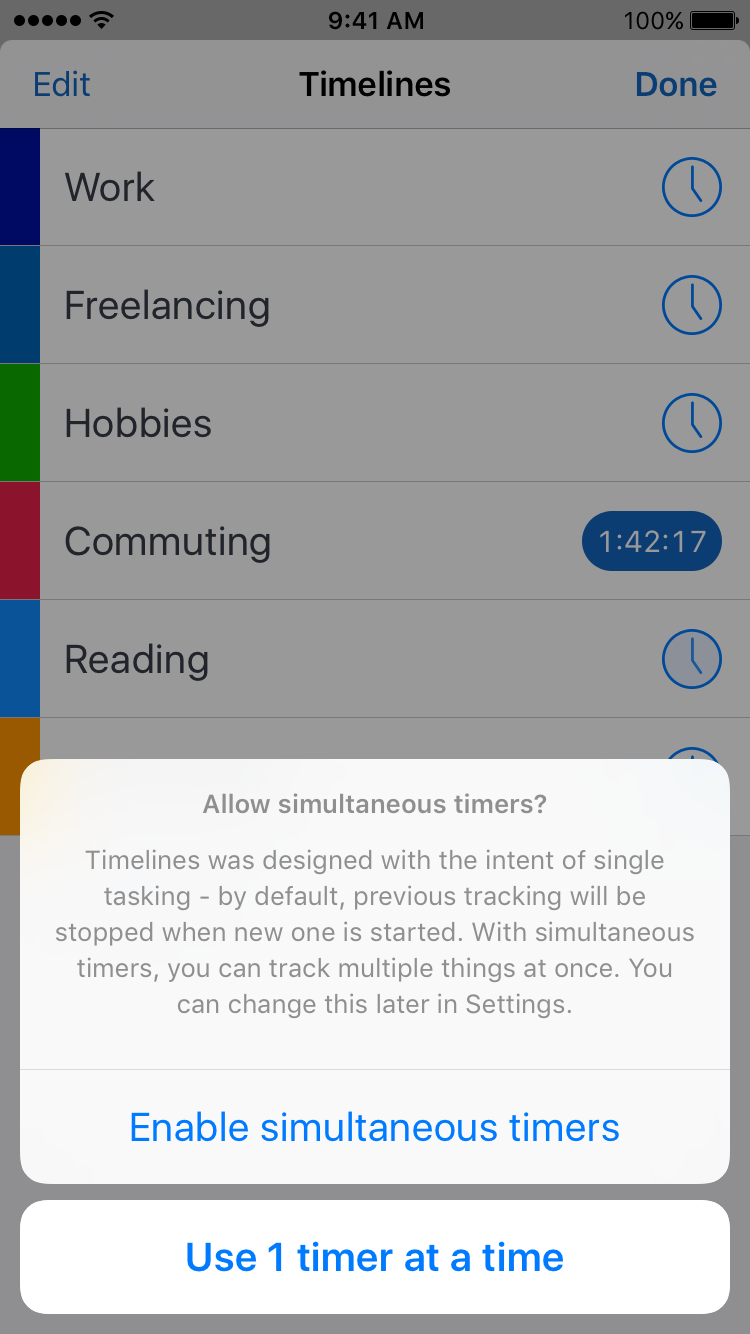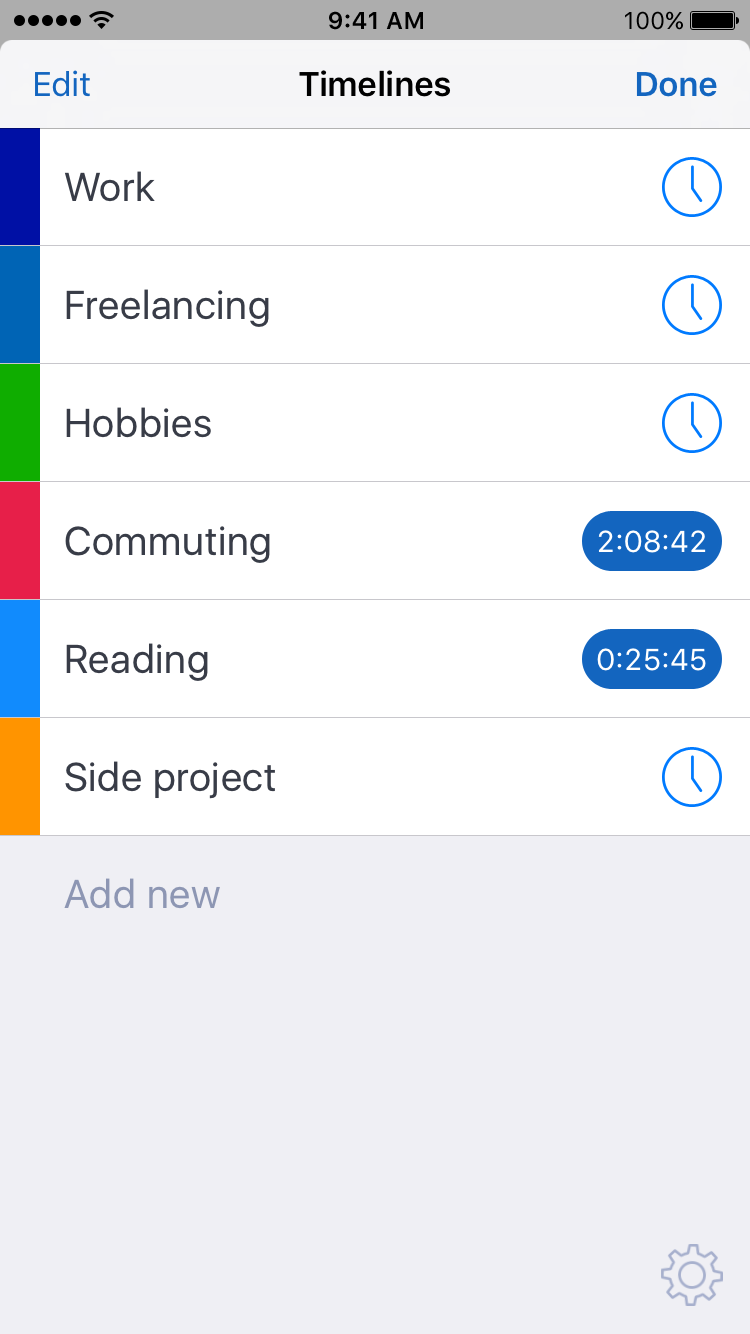 Timelines archiving
Suppose you have a project that is already finished, so you don't need to access it on a regular basis. But at the same time, you don't want to delete it either. For situations like that, archiving comes into rescue. You can keep your list of timelines free of clutter by archiving those timelines that are no longer relevant.
New time formatting options
Hours and minutes (example: 4h 12m)
[New] Hours decimal (example: 4.2h)
[New] Days and hours (example: 13d 7h)
If you use Timelines for tracking billable hours, the Hours decimal format will come in handy. Days and hours format is useful for visualizing statistics for longer periods of time.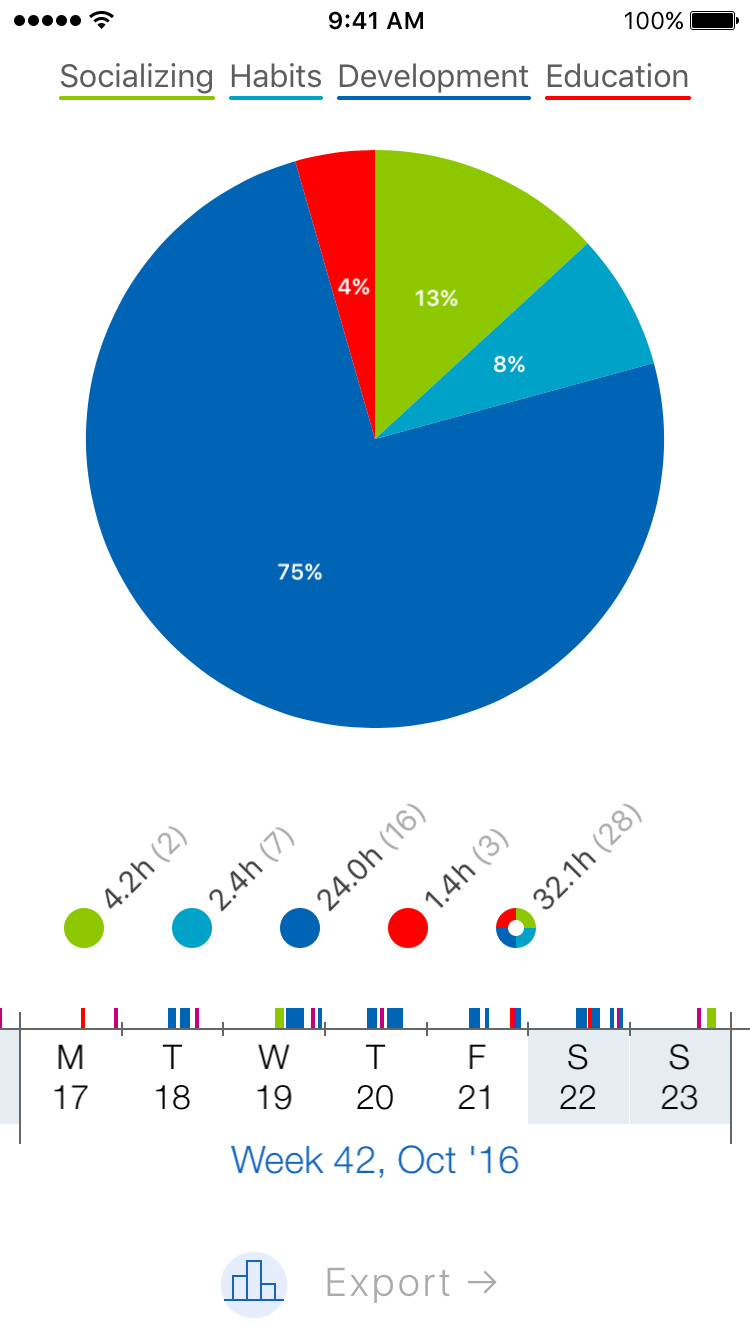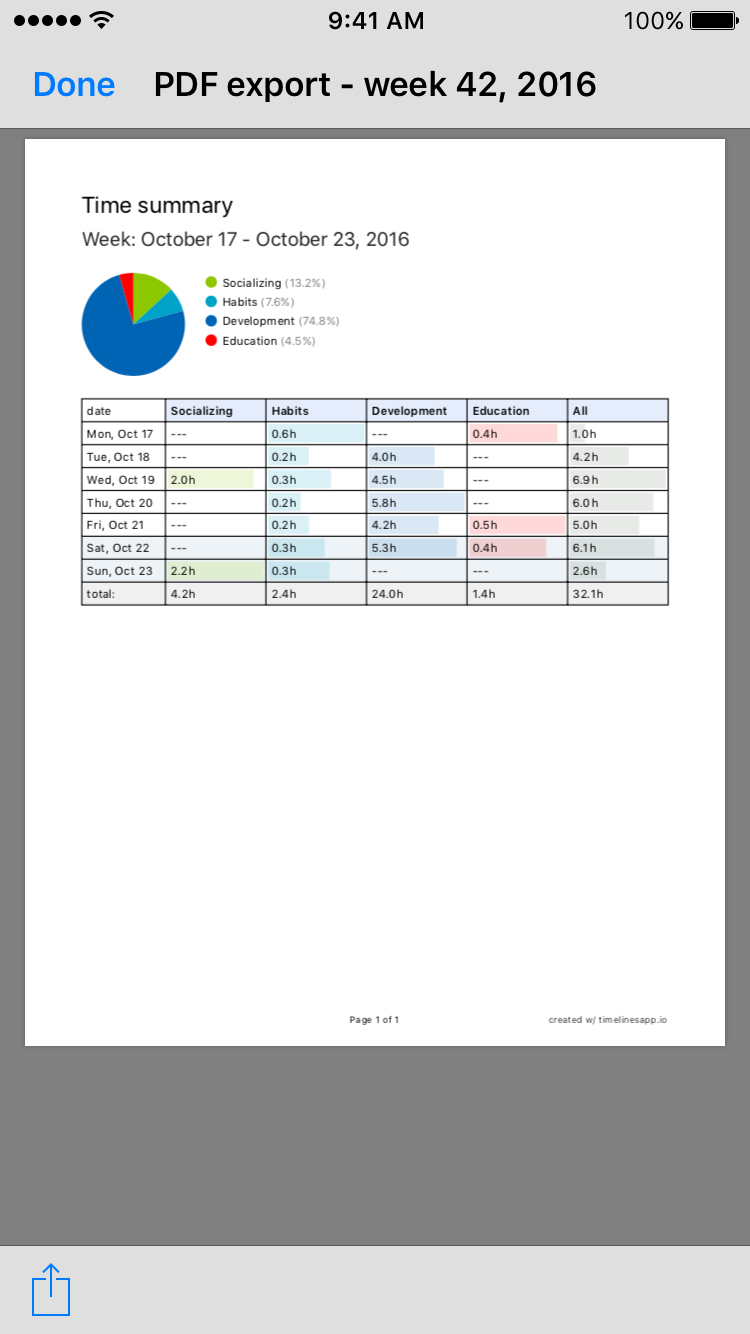 Total time in statistics
This isn't a major feature but still worth pointing out. Previously, it was only possible to see tracked time for individual timelines. Now, you also get total tracked time in given time interval.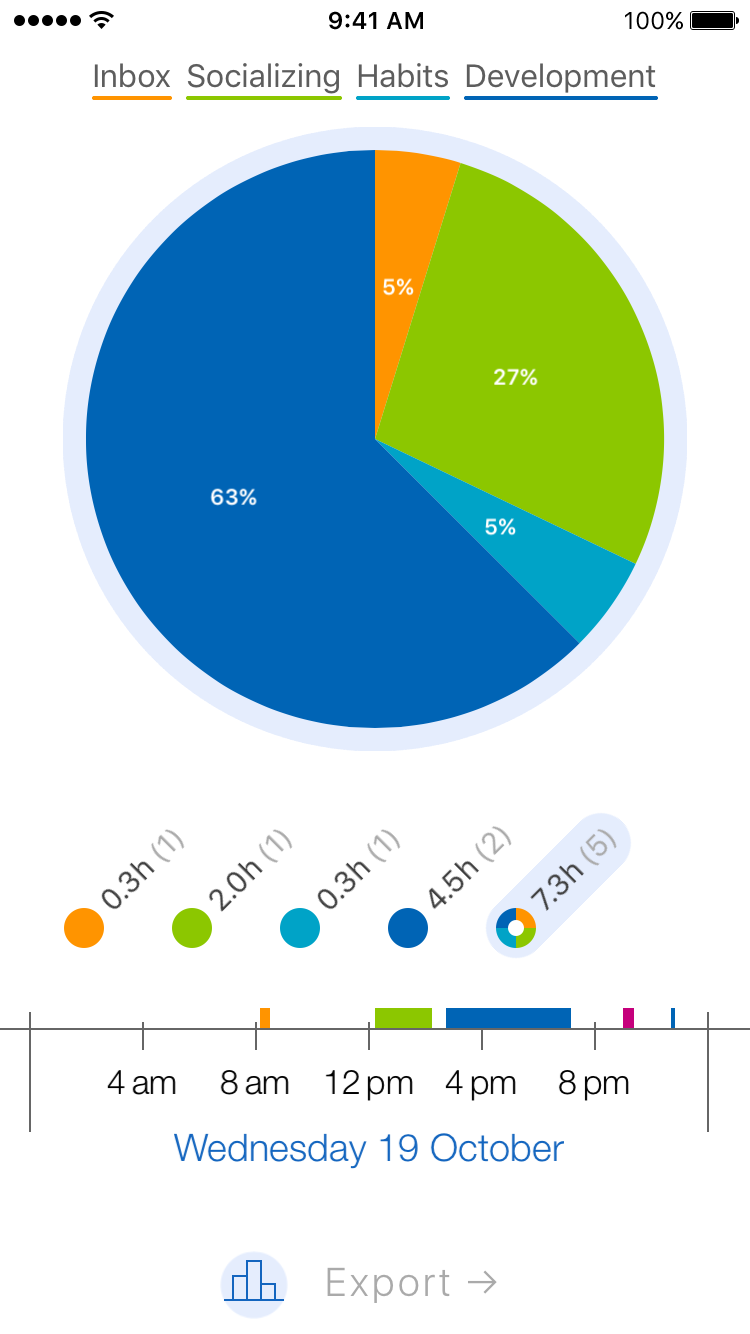 Various small improvements
When exporting to file, the preview screen now has a neatly formatted title. And when you export from the preview screen, the email now has a pre-filled subject line. I believe that this will make the process of emailing exports a bit more convenient. Also, the overall onboarding experience was improved based on users' feedback.
---
If you have some ideas for improvement, please share them with me. You can use the in-app form in Timelines list > Settings > Submit feature request. Or you can just email me at lukas@timelinesapp.io.
I hope you will find this update useful. If you do, please consider writing a review on the App Store - it really helps a lot. Thank you for your support! ❤️