Dynamic Island support and Goal history in Timelines 3.3
When iPhone 14 Pro was introduced last month, it was clear that having access to the Dynamic Island (the little pill-shaped cutout that displays additional information) will be great for third-party apps as well. With iOS 16.1, developers can add support to their apps for Dynamic Island. And Timelines is taking advantage of this from day one of iOS 16.1.
Dynamic Island support
When you start a timer and close Timelines, your active timer will be shown in Dynamic Island. It will display the color of your tracked category and the actual time. This information stays visible regardless of which app you open. You can also tap this Dynamic Island to quickly jump back to Timelines.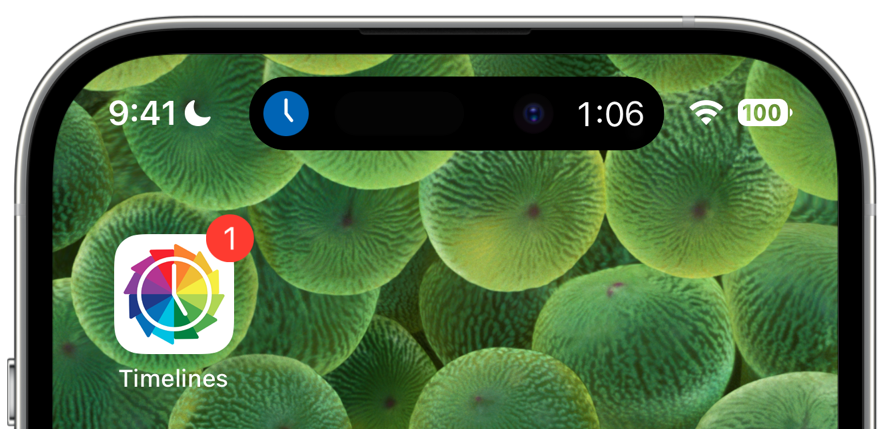 You can also long-press the Dynamic Island to show an expanded view - with buttons to stop the timer or to edit it.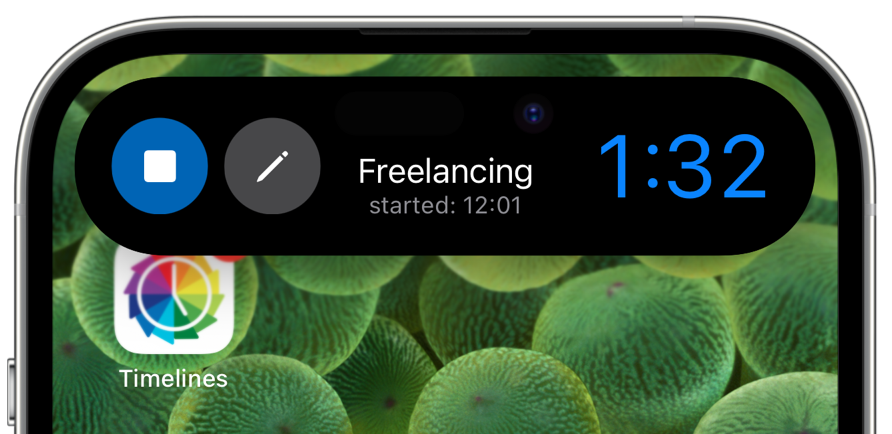 Live Activity
In addition to the Dynamic Island support (which only applies to iPhone 14 Pro and iPhone 14 Pro Max at the time of this writing), Timelines now also offers Live Activity - so you can see your actively tracked category and time right on your Lock Screen. This also works with the always-on display on iPhone 14 Pro.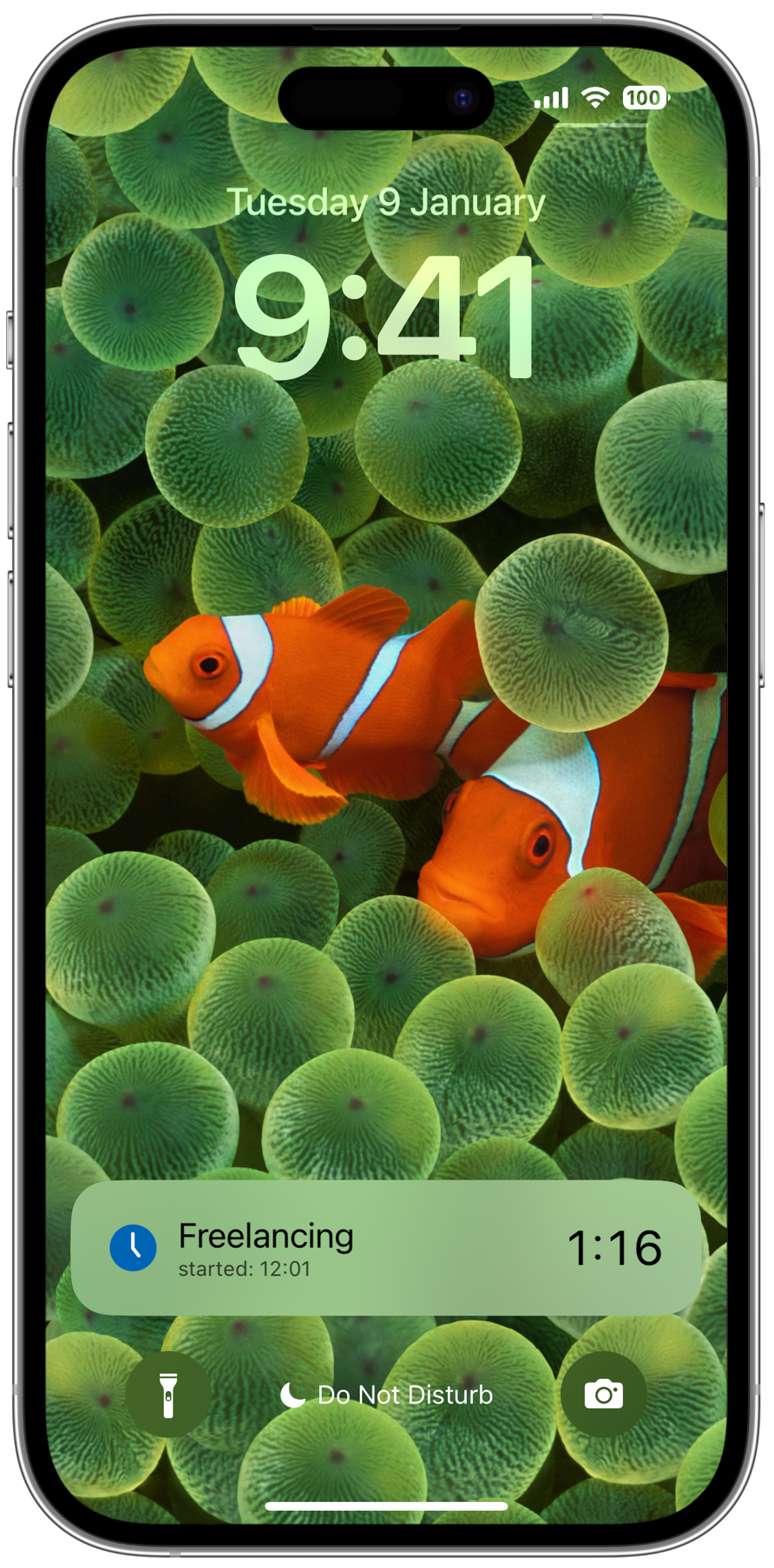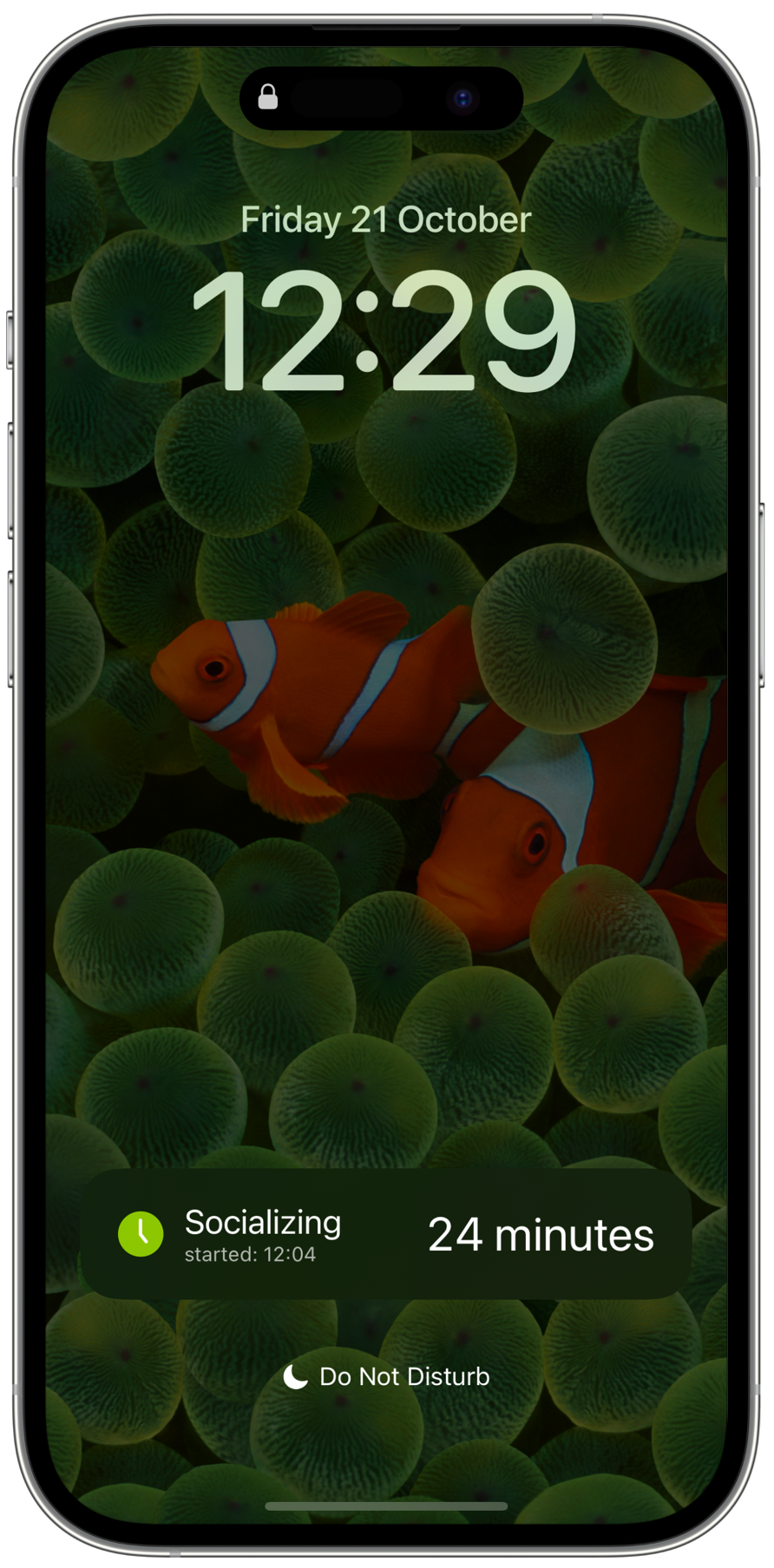 Goal history
Being able to view the history of your goals has been a frequently requested feature, so I'm really glad to say that it is now a reality. You can now open any of your goals in the Goals tab and see your past performance. Personally, I found that this greatly helps with accountability, as it puts your recent effort in the context of the previous days, weeks, or months of you working towards that goal.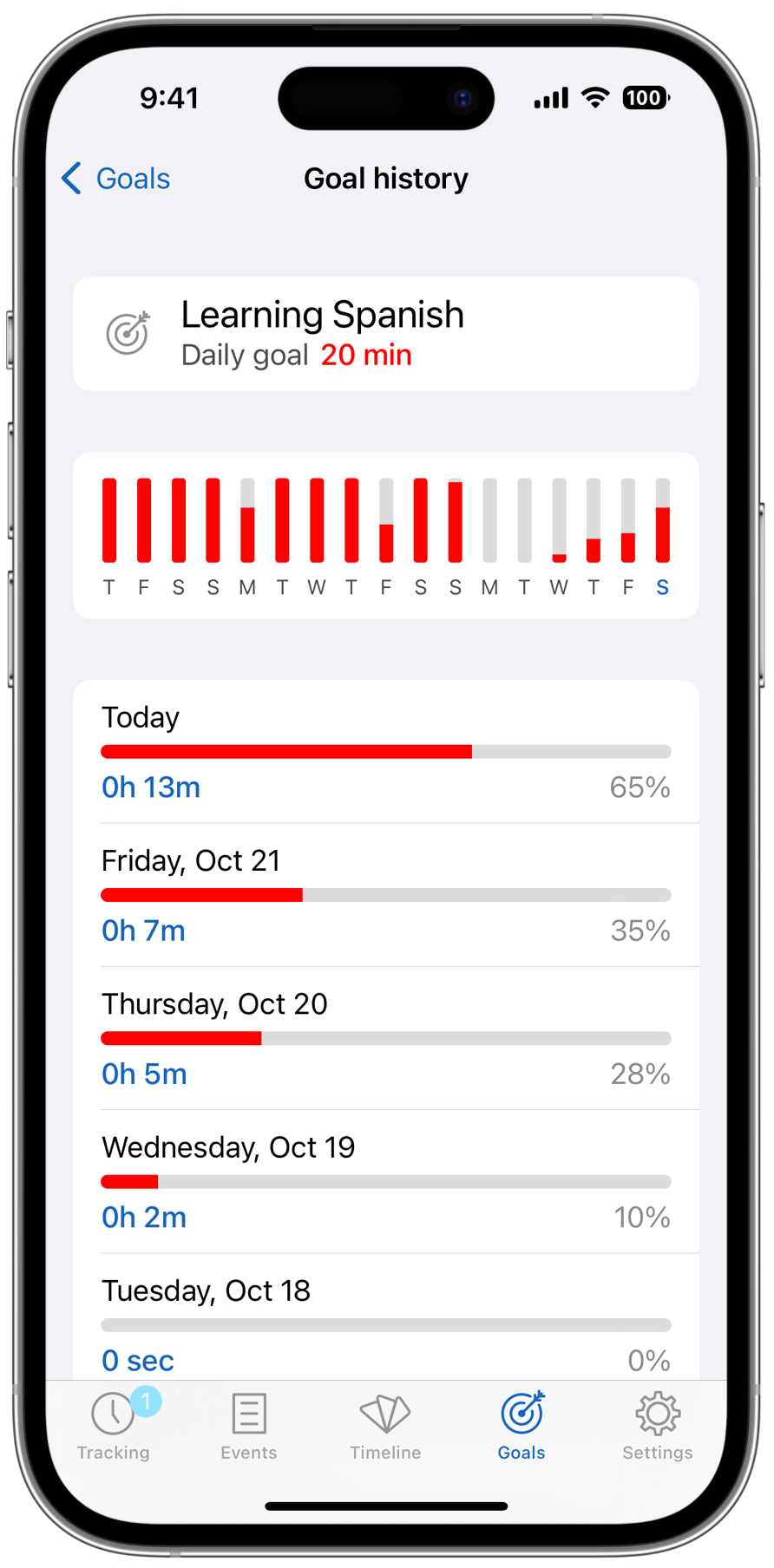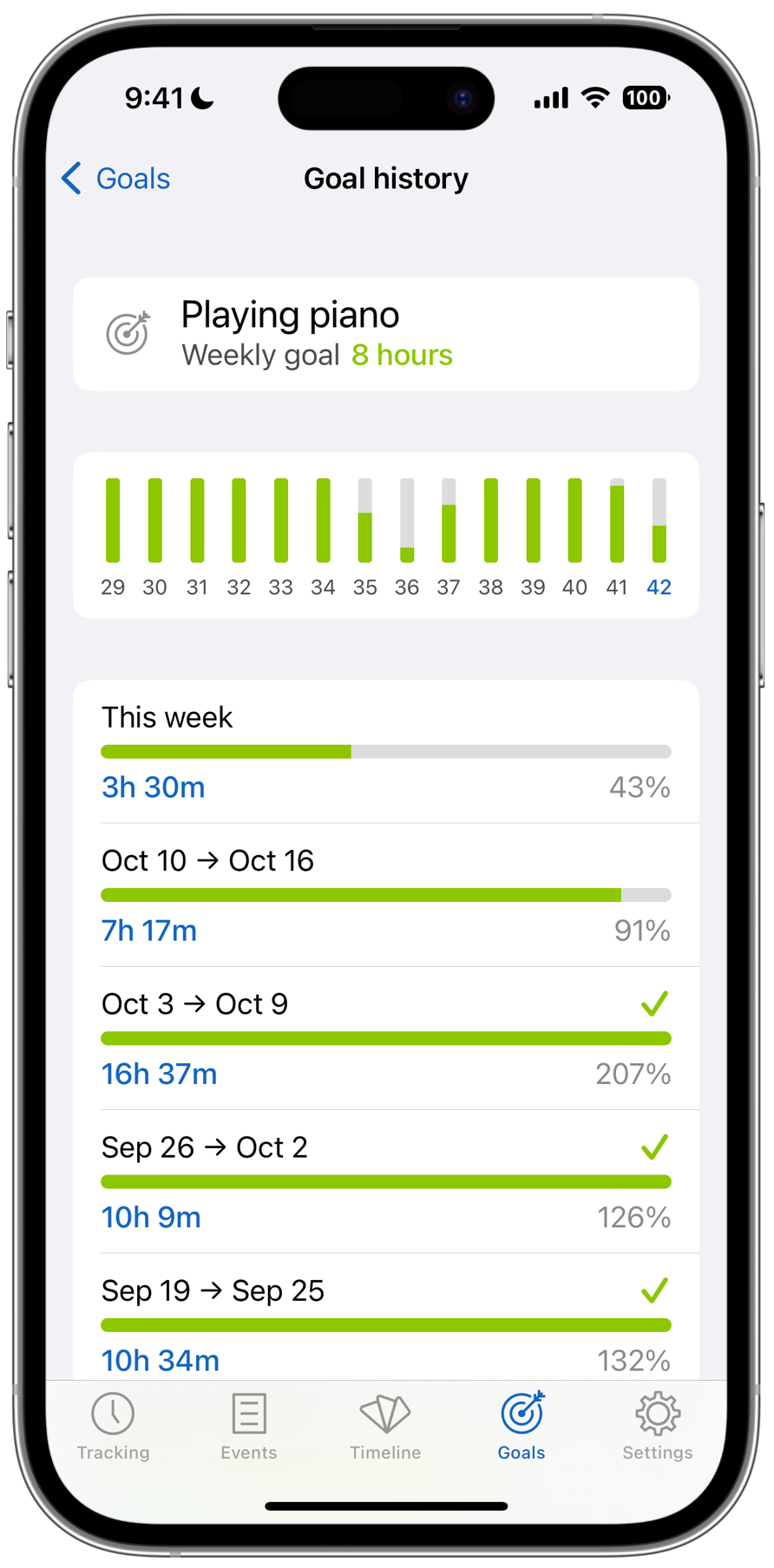 ---
As always, I hope that you enjoy this update, and if you do, please consider rating Timelines on the App Store - it really helps!