Timelines 1.7 with Events log is available now
I'm happy to announce that a new update to Timelines is now available on the App Store. This time, I focused mostly on refinement - there is a lot of small enhancements and bug fixes in 1.7. But there's one new feature that I know will make some users really happy:
Events log
The main differentiator of Timelines from all the other time tracking apps out there has always been the focus on personal growth (instead of business), and the focus on visualization. The main part of that is the infinitely scalable timeline, which is great for seeing events (and their durations) in perspective, and how they compare to each other.
But sometimes you just want to see all info about all your events (a lot of users asked me about this feature). And that's why I'm glad to say that it's now a thing you can do in Timelines.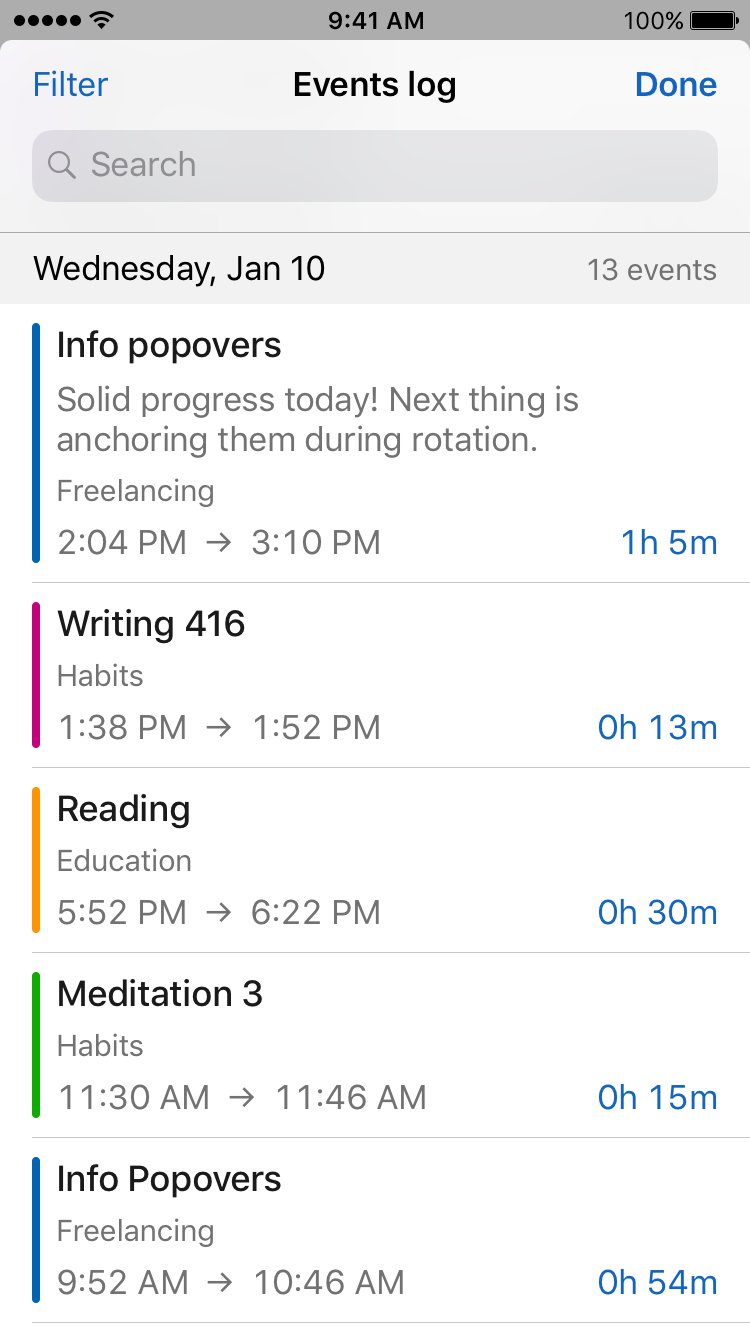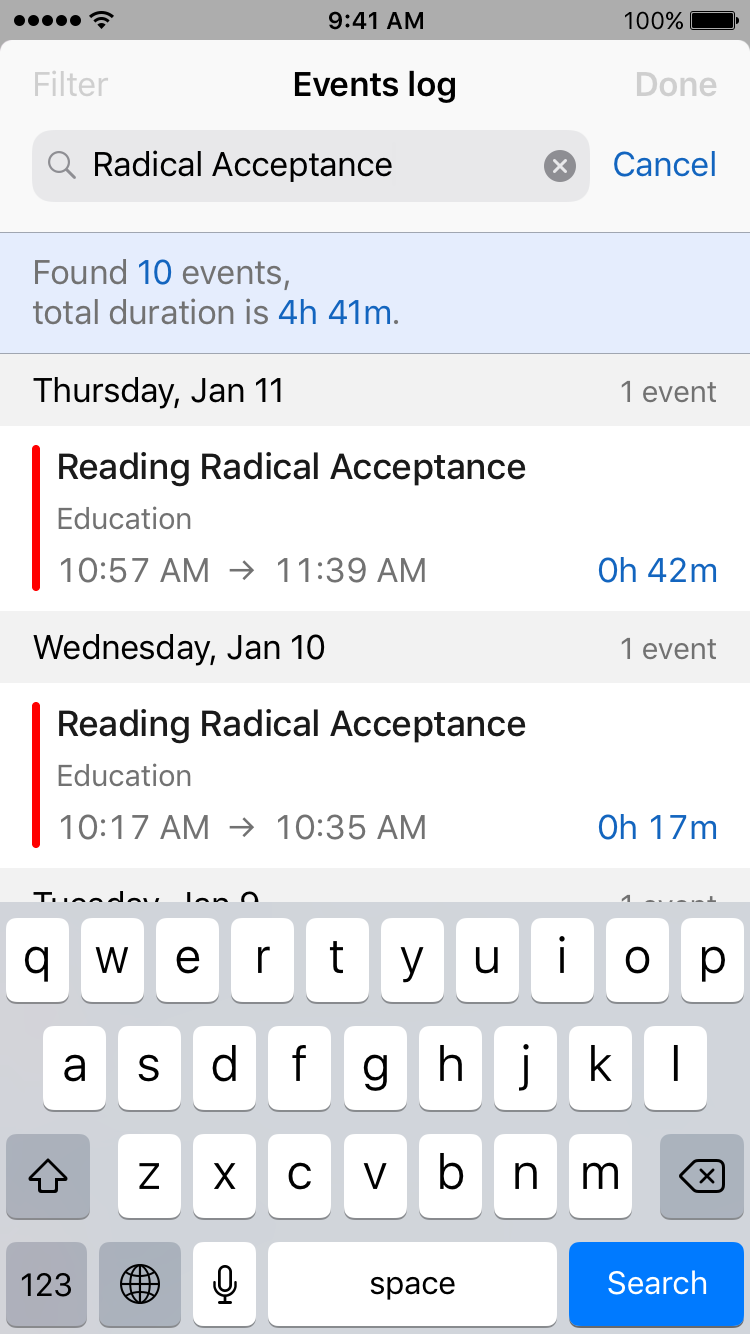 With Events log, you get a list of events, ordered by date and grouped by days. Each event entry shows its:
full name
full notes
under which timeline it belongs
start time
end time
duration
In addition to that, you can search for any text (in name or notes of events), and it will show the results, along with information about how many events were found and their total duration. In a way, Event name statistics which were introduced in update 1.5 serve a similar purpose, but here you can group multiple different events even across different timelines together, as long as they contain a common text.
You can also use Events log to quickly edit events. Simply tap on an event to edit its properties. Or swipe left to delete a particular event.
Other improvements
As I mentioned in the intro, update 1.7 has a lot of small refinements and bug fixes:
Welcome screen - Added a hint of how to zoom on the timeline
Reminders - inactive timer reminders now take into account changes to the last event
Widget - Fixed occasional crashing
Fixed rare bug of disappearing timelines list in the Apple Watch app
Timeline now stays centered on the same date upon a change of device orientation.
some other minor tweaks
---
I hope you will enjoy this update as much as I enjoyed working on it. All feedback is welcomed, either in the comments section below or using the Send feedback button inside the app. Thanks!