Automate tracking with Siri Shortcuts in Timelines 1.9
"Hey Siri, start tracking Habits."
With update 1.9, Timelines is now getting support for Siri Shortcuts. Introduced in iOS 12, these shortcuts allow users to automate common tasks that they do with their iOS devices. On top of that, you can use these app-provided shortcuts with Siri, the voice assistant.
You can automate the following actions using Timelines shortcuts:
Start tracking in a specific timeline
Stop tracking in a specific timeline
Stop all timers
You can use those actions in these places:
the Siri Shortcuts app as part of a workflow
trigger them with Siri (the voice assistant)
sometimes they will be suggested on the lock screen
How to add a Timelines shortcut to Siri
Open the Settings app, and go to Timelines → Siri & Search → Shortcuts. There, you can choose a recently used shortcut or a suggested shortcut. Tap on the plus button and record a phrase.
You can then start tracking by saying the recorded phrase, such as: "Hey Siri, start tracking Habits".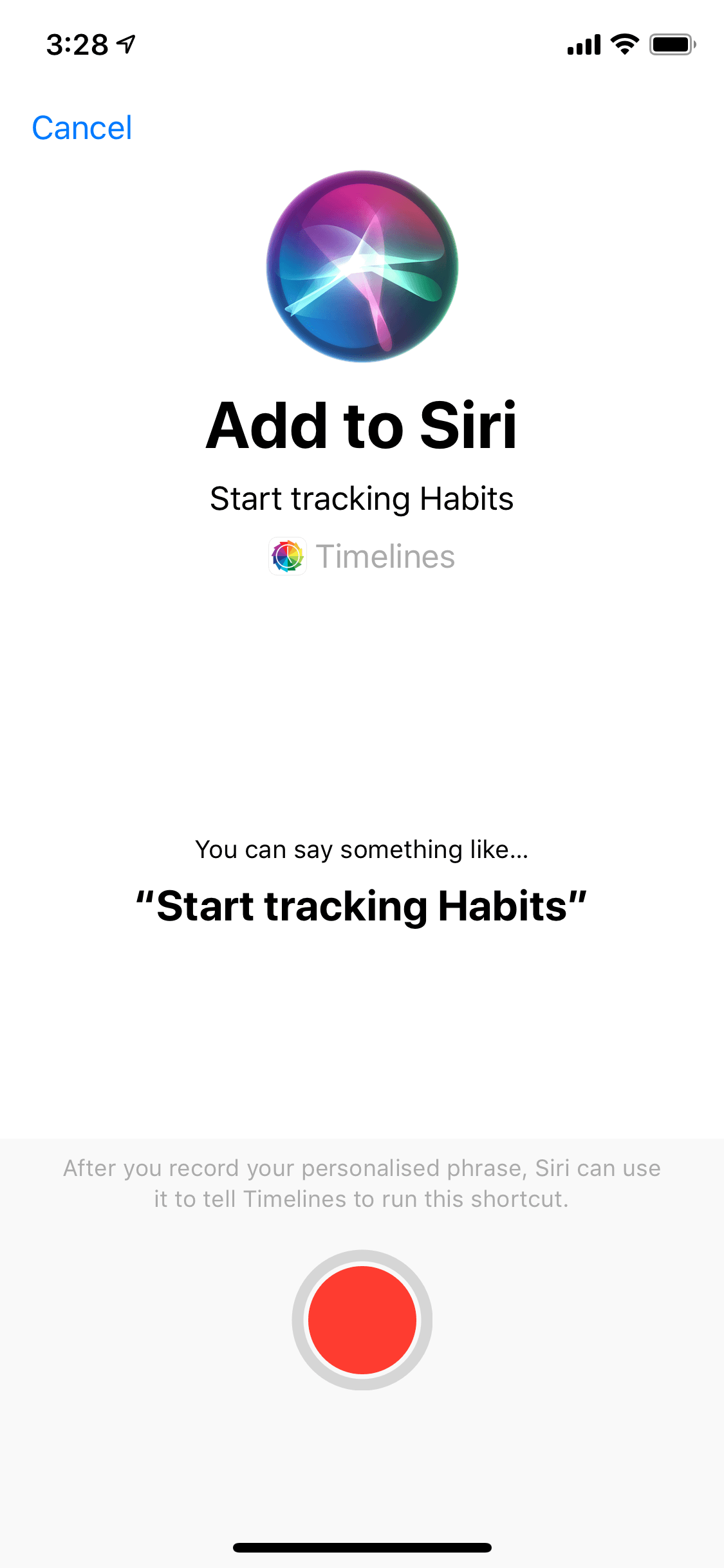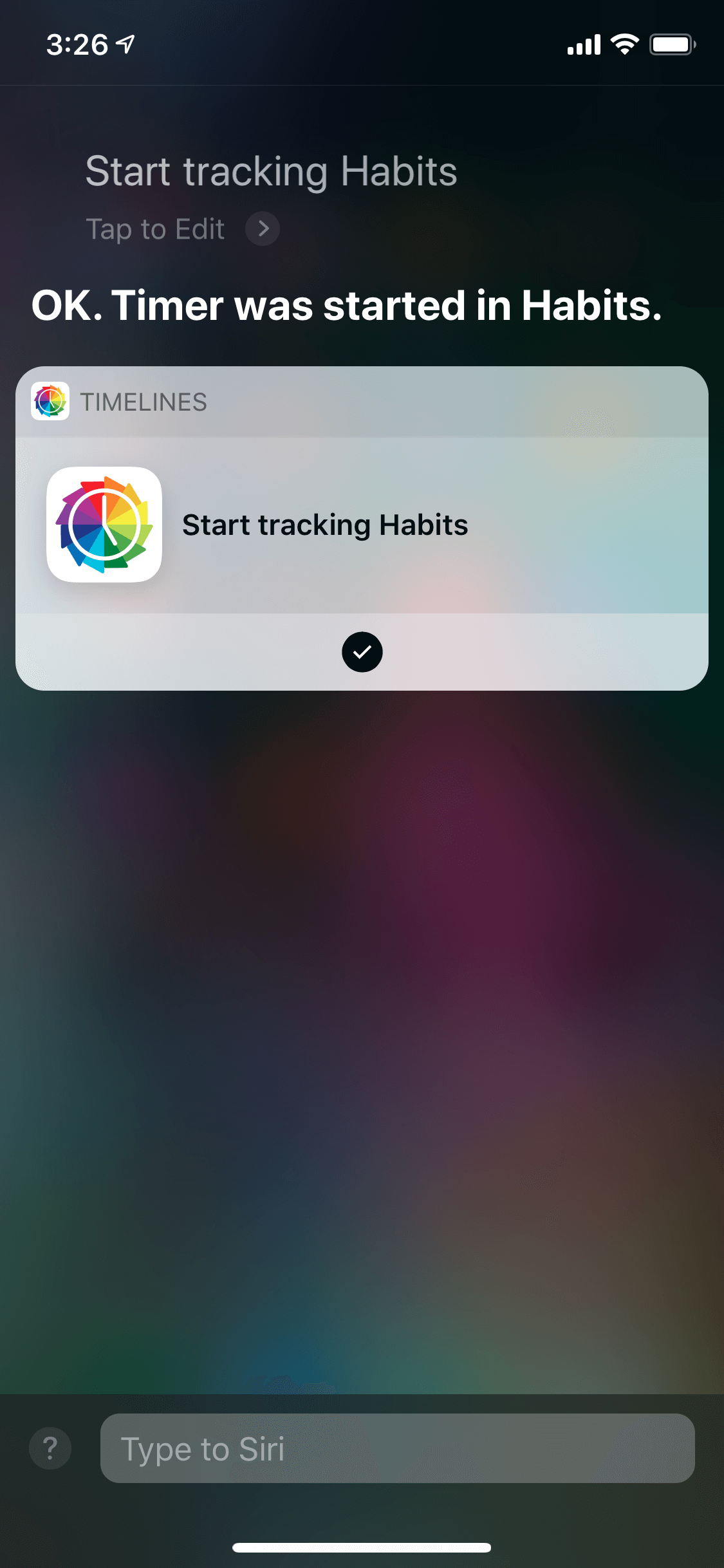 How to use Timelines in Siri Shortcuts
iOS 12 introduced a way to automate your common workflows using an app called Siri Shortcuts. In the shortcut editor, you can search for a recently used Timelines action. Alternatively, you can just tap the search field without typing anything, and scroll down to Timelines. There, you will see all the shortcuts that Timelines offers.
In the image on the right, you can see an example of a hypothetical Evening workflow, which enables the Do Not Disturb mode, sets up an alarm, and starts tracking Sleep in Timelines.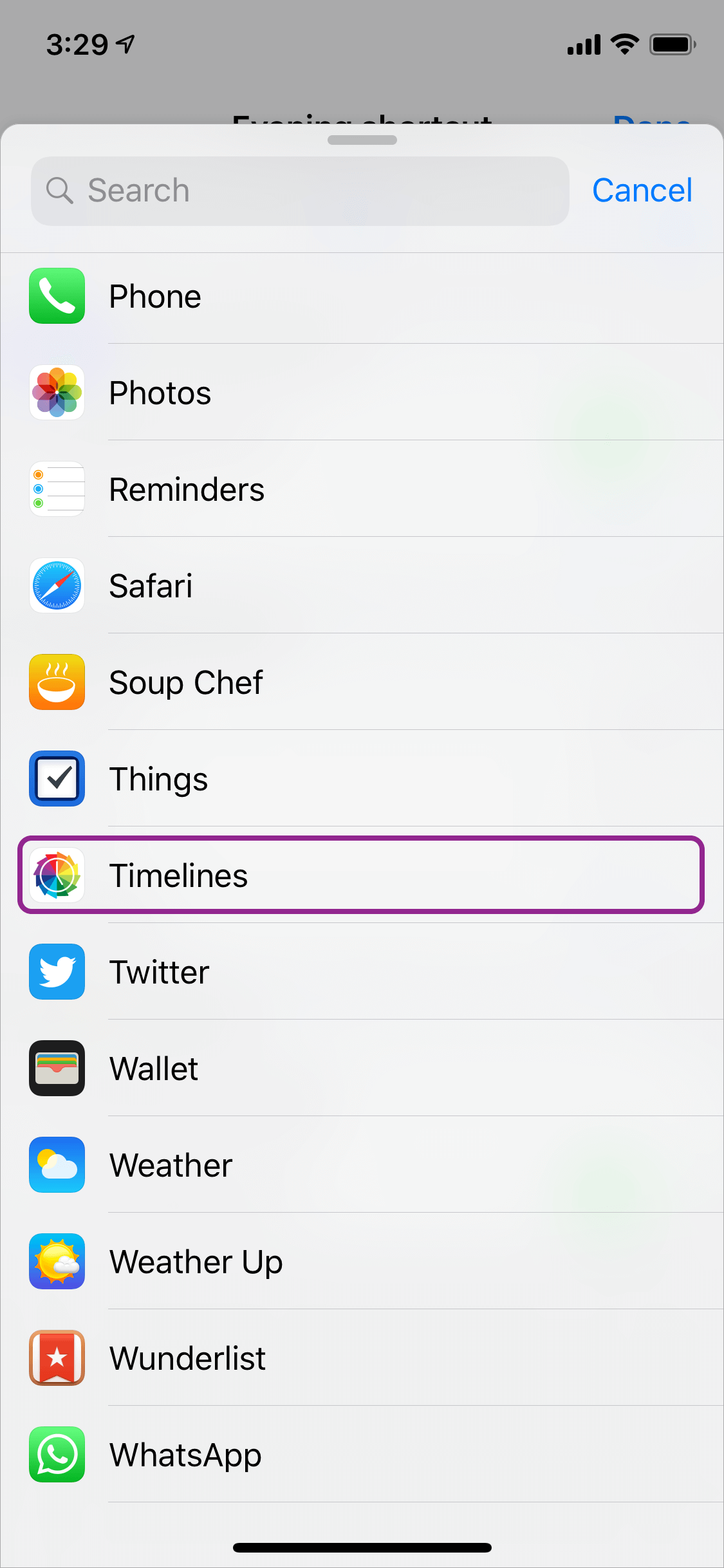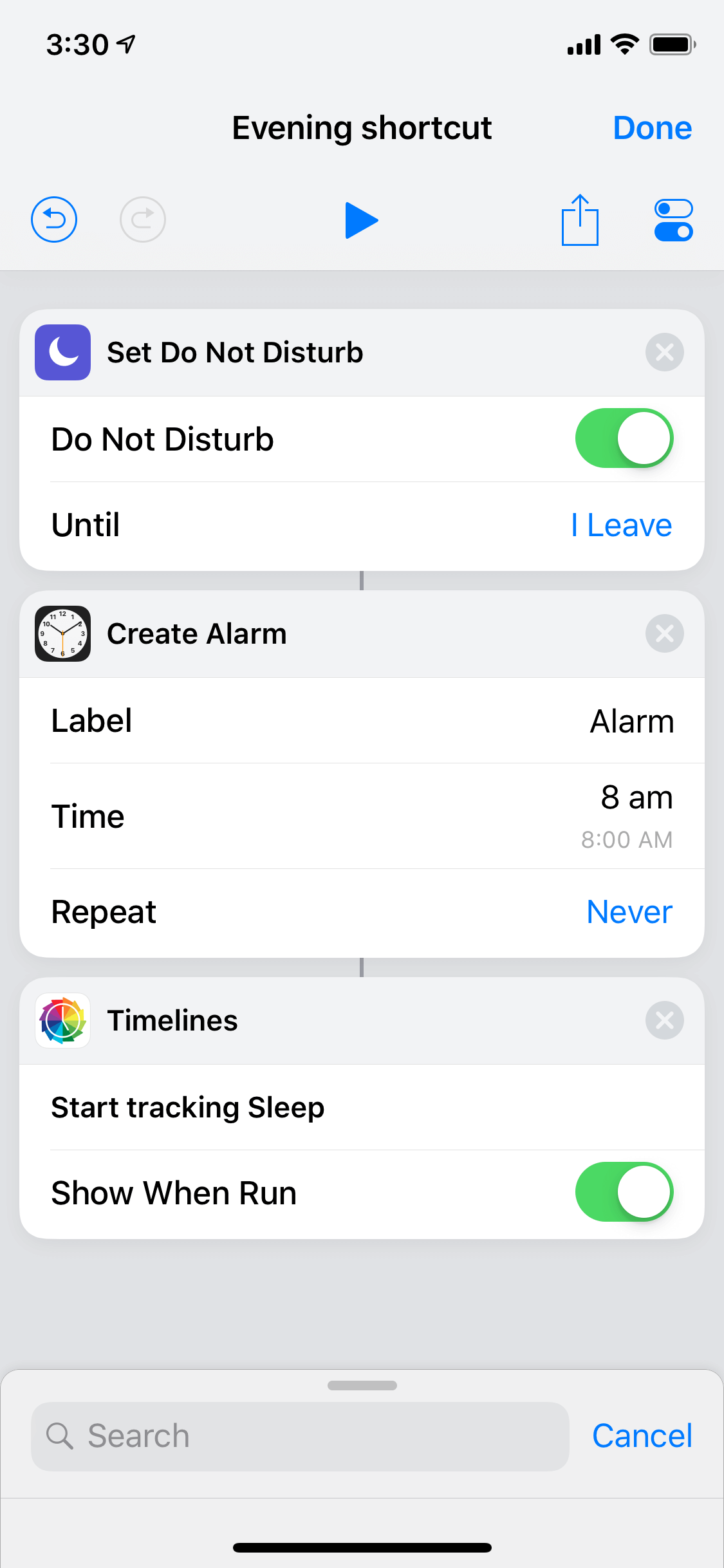 Explaining more about shortcuts is beyond the scope of this blog post, so if you want to learn more, I highly recommend the Siri Shortcuts chapter in the iOS 12 review by MacStories.
---
I know I'm a bit late to the Siri Shortcuts party, but I've been busy for a decent part of last year working on Weather Up, and this year so far I've been working full-time on Timelines 2.0. Lots of exciting features and plans ahead!